November 25, 2018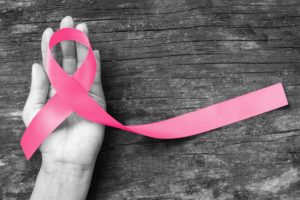 Every year, there are over 266,000 new cases of breast cancer diagnosed in women each year in the United States. As the most common cancer among women, there are over 3.1 million breast cancer survivors in the U.S. Many survivors are left feeling less than whole due to having their breast tissue removed. Those diagnosed in the earliest stage often undergo a double mastectomy. In fact, one in six women has it performed. Reconstructive surgery can restore their confidence, but there is one final touch that is making all the difference in Tysons Corner. 3D nipple tattooing can be performed as soon as 6 months after the surgery to create the most realistic look possible.

What is 3D Nipple Tattooing?
As an alternative to using tissue to rebuild the nipple, many women prefer tattooing. Some choose to have a meaningful image inked onto the tissue while others are choosing a more realistic approach.
3D nipple tattooing uses oscillating needles that are coated in pigment to craft a picture of a nipple onto the tissue. Although it has no physical dimension, it looks extremely realistic, especially at a distance. It adds symmetry to your breasts while also camouflaging scarring.
Not just any tattoo artist can achieve the natural-looking results because there is a great deal of skill required to achieve the precise positioning and placement of the new nipple and areola. After a latex nipple is placed on the tissue to ensure the right size and color, the new nipple is tattooed onto the skin.
The entire process can take two hours, but it is time well spent to ensure the inks match your skin tone and the right dimensional look is achieved. Since the tissue no longer has the same sensation as it had before the reconstructive surgery, the session creates minimal pain.
Is a 3D Nipple Tattoo Right for Me?
If you are looking to achieve a more realistic reconstructive look, nipple tattooing may be right for you. Doctors recommend you wait at least 6 months after your reconstructive surgery before placing the final touch on your new breasts. You must be fully healed from any previous surgeries.
With little awareness about the availability of nipple tattooing, it can be difficult to find a qualified tattoo artist; however, it is not impossible. When choosing a location to handle your treatment, it is best to choose an artist who specializes in the nipple tattooing to achieve the realistic results you want.
Enjoy an Alternative to Surgery
If you have had your nipples removed, you do not need to undergo another surgery to place tissue onto the breast to restore them. You can achieve natural-looking results without surgery using 3D nipple tattooing. Invest in your confidence using a solution that lasts.
About Epic Beauty
Epic Beauty strives to help our patients look and feel their best after the devasting effects of cancer. We are one of the few locations to offer 3D nipple tattooing. We can help you feel whole again by adding the final touch to your reconstructive surgery. Contact our office today to schedule a consultation.
Comments Off

on Add the Final Touch in Tysons Corner with 3D Nipple Tattooing
No Comments
No comments yet.
RSS feed for comments on this post.
Sorry, the comment form is closed at this time.