Permanent Makeup Course—Falls Church, VA
The Greater Washington Permanent Makeup Academy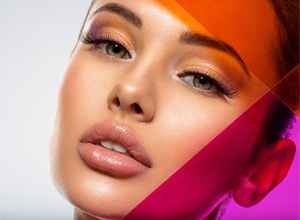 There is an industry that is worth over $500 billion right now, and it's expected to grow to over $700 billion by 2025. It's in high demand, people in it report extremely high job satisfaction, and you DON'T need a two or four-year degree to join.
This is the reality of the global beauty industry.
Now, the Greater Washington Makeup Academy is making it easier than ever for people to get a slice of this trillion-dollar pie. Our courses are all about empowering you so you can uplift others as well as yourself while applying skills that make the world a better place.
What is Permanent Makeup?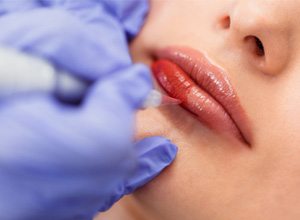 "Permanent makeup" refers to a specific type of tattooing. Rather than creating the wide range of body art we're familiar with, permanent makeup uses tattooing so it appears like someone is always wearing eyeliner, lip liner, and more. It can also be used to even out skin tone, reduce the appearance of scars, and even help survivors of cancer and trauma heal and feel like themselves again.
When done properly, it not only allows someone to look their best all the time, but it also saves them from having to perpetually buy and apply makeup, freeing up their day so they can dedicate more energy to achieving their goals.
Why Go Into Permanent Makeup?
Out of all the beauty disciplines a person could focus on, why choose permanent makeup? The big reasons are that it offers ways to serve others and yourself that are unique to the industry.
Help Others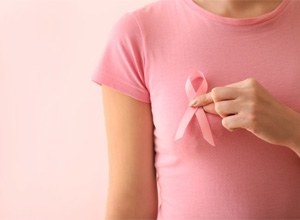 Permanent makeup goes far beyond improving the image people see in the mirror. In addition to allowing people to save a ton of time and money in the long run while enjoying consistent confidence, it can also help those who have been negatively impacted by cancer, trauma, and other scarring experiences that have affected them inside and out. Permanent makeup is often used by survivors of breast cancer who have undergone a double mastectomy who are trying to recover a more natural appearance.
Help Yourself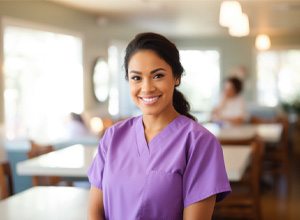 The niche that is permanent makeup is a growing part of a ballooning industry that will soon be worth over a trillion dollars. After obtaining the necessary skills and licensure, students can work as an esthetician, master esthetician or medical esthetician at spas, med spas, and medical offices (plastic surgeons and dermatologists), spa manager, product sales representative, training manager, and seek employment on cruise ships (get paid to travel the world!).
After obtaining the necessary skills and licensure, students can work as a permanent makeup artist at spas, med spas, and medical offices (plastic surgeons and dermatologists), spa manager, product sales representative, training manager, and seek employment on cruise ships (get paid to travel the world!). Of course, a person can easily do more than two sessions, and as their skills and experience grow, it's a relatively short road to a six-figure income.
Meet Your Instructor
Master Permanent Makeup Artist & Board-Certified Licensed Instructor | Beauty Correspondent | Philanthropist & Board Member of We Will Survive Cancer
Lizeth Alvarado is the owner of Epic Beauty Rx and The Greater Washington Academy of Permanent Makeup. She is a licensed and board-certified Master Permanent Makeup Tattoo Artist and Instructor and loves teaching others the art of Master Permanent Paramedical Tattooing.
Lizeth holds a BA in Public Relations/Communication from George Mason University and first established her career in the Finance and Derivatives Industry, eventually serving as Vice President of Corporate Business Development at PNC Bank. Even while her career was taking off, she remained active in the beauty industry by continually working on her craft and training under well-renowned Master Artists, adding to her certifications.
As an expert with over a decade of experience as a Master in Permanent Makeup Artistry, Lizeth's modern style of enhancing beauty is transformative and alluring. She feels especially blessed to be able to utilize her artistic skills to help restore confidence in both women and men who have undergone a mastectomy and other breast surgeries. She offers 3-Dimensional Areola Nipple Tattooing for breast cancer survivors. Lizeth's experience and working with various plastic surgeons enables her to address minor and medical beauty needs alike, and she continues to be the 'go to' person to help in the final stages for many looking to feel happy and whole again.
Lizeth is recognized as a TOP Beauty & Aesthetic Practitioner throughout the Northern Virginia region and has been featured as a Beauty Expert on the TOP Doctors Interviews, which have been seen on CNN Headline News, MSNBC, Oprah Winfrey Network, BRAVO, and other networks. She was awarded Best in Brows by Northern Virginia Magazineand was recognized byCopa Style Magazine as a Top Permanent Makeup Artist & Paramedical Tattoo Artist. She has been featured on Fox 5 Morning News and Fox 5 Good Day DC for her aesthetic beauty procedures.
The Courses
The Greater Washington Academy of Permanent Makeup offers three courses designed to take you from beginner to expert and qualify for licensing in the State of Virginia.
Our courses include:
Introductory Permanent Makeup Class
You will learn about:
Eyebrow Microblading
Eyebrow Tattooing
Lip Tattooing
Eyeliner Tattooing
Color Theory
Needle Usage, Selection, & Sanitation
Laws & Regulations
Skin Preparation & Care
& More!
Master Permanent Makeup Class
You will learn about:
3D Nipple Tattooing
Scar Camouflage
Scalp Micropigmentation
Cheek Blush Tattooing
Eyeshadow Tattooing
Eyelash Extensions Class
You will learn about:
Core Techniques
Custom Styles & Designs
Health & Safety
Ongoing Business Strategy
How Long Do Classes Take?
If you are enrolled part-time, most students complete the curriculum within 2 months, 1-2 days per week. For full-time, most students complete the curriculum within 2 weeks to 1 month. Note, after September 1, 2023, the Virginia state board regulations will change the required hours from 90 hours to 200 hour requirement. This information is based on the current 90 hour requirement.
Sign Up Today
The permanent makeup classes are held in person and have limited seating. Some online permanent makeup classes will be offered for the theory portion. The eyelash extension course can be done online. Prospective students can apply online or in person, and there is an application fee of $100 in addition to the cost of the course. Greater Washington Academy of Permanent Makeup is a state board approved and accredited school, holding special licensing to provide education for students to get licensed in the field.
Don't wait to take the next big step forward in your life! You can sign up for any of the courses using the links above, and if you have questions, you are always welcome to call us at (571) 367-9711 or send us an email at lizeth@epicbeautyrx.com .