Professional Beauty Services - Tysons, VA
Specializing in Paramedical & Mastectomy Cosmetics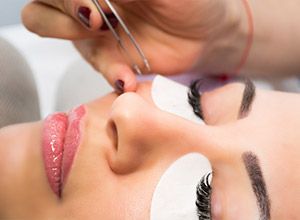 Please contact Epic Beauty Rx today to schedule a consultation. Lizeth looks forward to sitting down with you and learning everything she can to make your journey here truly exceptional. To learn more about the services we offer, please follow the links below.
Legendary beauty lives inside each and every person, and we can't wait to help it shine brightly from within here in McLean, VA. Lizeth Alvarado is a true cosmetic professional who prioritizes quality, efficiency, and fine-tuned skill throughout her treatments – her levels of experience and specialized training truly speak for themselves. Every look she creates, whether it's paramedical tattoos following breast cancer or elegant eyelash extensions, is precisely tailored for the unique individual – no "one size fits all" results. She cannot wait to help you discover the aesthetic journey that not only fits your goals and desires, but also helps you live a more confident, self-assured life. You deserve it!
Eyelash Extensions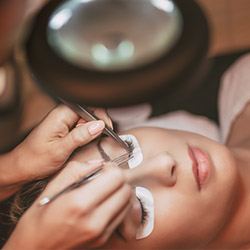 If you are interested in achieving longer, thicker, and more attractive lashes that also appear seamlessly natural, Lizeth is the clear choice in McLean. She is a true pro when it comes to eyelash extensions and has over a decade of experience helping clients achieve their ideal look. She also never skimps on quality, using top-of-the-line products like the Xtreme Lash brand and FAUX MINK material to ensure an excellent, long-lasting result.
Learn More About Eyelash Extensions
Permanent Makeup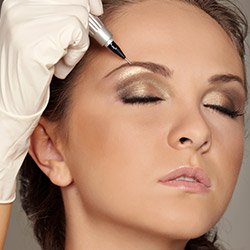 Wouldn't it be nice to wake up in the morning already looking your best? Permanent makeup helps our clients maintain their ideal appearance throughout every part of the day without the need for time-consuming reapplications and constant worry about smudging. This type of beauty treatment may also be ideal for people who have recently undergone chemotherapy or regularly struggle with allergies to makeup products.
Learn More About Permanent Makeup
Paramedical Cosmetics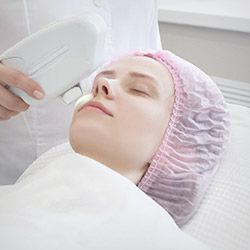 When patients face medical challenges that leave scars (both physical and emotional), it's easy to forget that esthetic treatment can play an all-too important role in reinvigorating your sense of self-esteem and everyday confidence. At Epic Beauty Rx, Lizeth is very passionate about working with breast cancer survivors in particular, providing lifelike reconstruction of the areola and nipple through tattooing. She also offers scar camouflage, scalp micropigmentation, and other treatments as part of her commitment to helping clients recognize their perfection and completeness.
Learn More About Paramedical Cosmetics
Body & Facial Waxing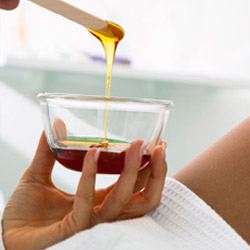 If you're tired of tedious, uncomfortable shaving, consider visiting Lizeth for the ultimate hair removal experience! Our four-step waxing process features advanced techniques, handpicked wax formulations, and tailored treatment plans that are designed according to your specific skin type. We enjoy being able to make this process as smooth, relaxing, and pain-free as it can possibly be here in McLean.
Learn More About Body & Facial Waxing
Makeup Application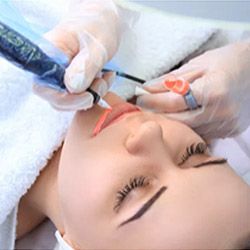 Whether you're interested in shaping your brows before an important job interview or arranging the perfect look for your daughter's Prom Night, the Epic Beauty Rx team is here to help with whatever personal makeup needs our clients bring to us. Lizeth's skills are very comprehensive in this area, and no request is too big or too small. She even enjoys hosting Princess Parties where every young attendee can achieve a magically beautiful look!
Learn More About Makeup Application
Bridal Makeup & Hair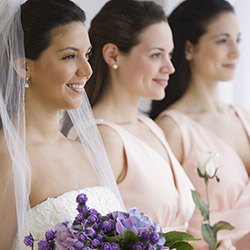 When it comes to preparing for a wedding, we understand that every aspect of the event must go according to plan. That's why placing your makeup and hair needs in Lizeth's capable hands is the best decision you can make! Our team can either provide your requested beauty services here in our Tysons location or travel to you on the big day, bringing any and all required products for different hair styles, skin types, and more.