3D Nipple Tattoo – Tysons, VA
Transforming Your Life With A Lifelike Appearance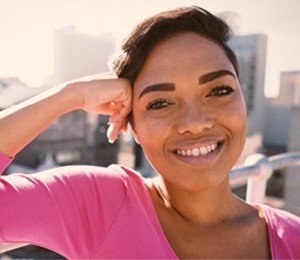 Are you a breast cancer survivor who has experienced a mastectomy? Have you had a reduction that has left you displeased with the color of your areolas or nipples? The look and feel of your breasts are important to your self-esteem, which is why Lizeth Alvarado at Epic Beauty Rx wants to give you back the confidence you deserve with 3D Areola and Nipple Tattooing in Tysons. Her ability to provide precise results with this cosmetic treatment will bring new life to your breasts. Take the first step toward an improved quality of life and contact us today to schedule a consultation.
What is 3D Areola and Nipple Tattooing?
A 3D Areola tattoo or a 3D Nipple tattoo are procedures that improve the appearance of individuals who have experienced breast surgery. Whether your surgery was due to a mastectomy or reduction, Lizeth can create the "illusion" of a lifelike areola and nipple if yours have been removed. By creating proportional breasts, this procedure can also minimize scar appearance and restore color and shape to fading areolas and nipples.
What Are the Benefits?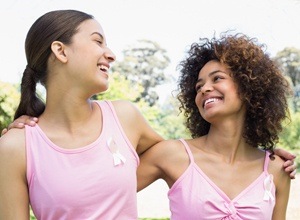 Apart from the obvious increase in self-esteem and confidence, 3D Areola and Nipple Tattooing helps to improve the aesthetic look of your breasts. For women who have undergone a mastectomy, reconstructive surgery can restore the natural size and shape of the overall breast, but what about the areola and nipple? With a 3D areola tattoo and mastectomy nipple tattoo, this completes the full look of the breast and can serve as one of the last parts of recovery.
Even if you've never had a mastectomy, but you have had your breasts reduced in size, breast reduction tattoos can bring new life to your fading and/or irregular areolas and nipples.
In general, some of the overall benefits include:
Minimal pain
No downtime afterward
Professional application
Reducing the appearance of residual scarring from a breast reduction
Increased confidence
What is the Process?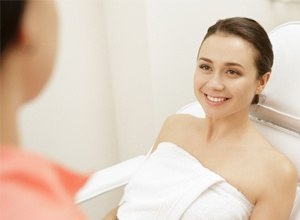 When preparing for your procedure, there are a few things you should keep in mind. First, it's permanent, which means, unlike tattooing you might see in other surgical offices, you will not experience normal fading. Lizeth is highly skilled and trained in this particular area, so you will receive a high-quality tattoo.
During your initial consultation, she will design the shape and size of your new areolas and nipple, making sure that the color matches your skin. Then, she will place a topical anesthetic to numb the area and begin the tattooing process. Once she has tattooed the areola, she will create a three-dimensional nipple that looks as if it is a projection. This eliminates the need for nipple reconstruction.
You can expect the entire procedure to take two to three hours.
Why Should I Go to an Areola and Nipple Tattoo Specialist?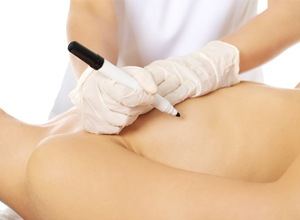 It takes a skilled and artistic hand to create something as natural and lifelike as an areola and nipple. As important parts of your body, you want to have a level of confidence about your breasts, knowing they look proportional and real. An individual who has studied and crafted this type of art will be able to give you the results you desire and deserve.
Aftercare Instructions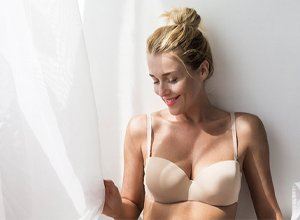 While there is no downtime after having 3D areola and nipple tattooing, there are some aftercare instructions you need to follow. These include:
For 4 days:
Carefully remove and change your bandages 3 times per day and apply healing ointment. Do not rub or scrub!
Using a clean towel, lightly pat the area dry and apply a very small amount of antibacterial ointment.
Apply a non-stick pad before putting on your bra. You'll want to make sure to change your non-stick pads each day and be sure to wear them as well as your bra while you sleep.
Using the same pad, remove it two or three times each day to apply a small amount of antibacterial ointment.
General Instructions
During the first four days, make sure you are letting your tattoo air out. This will require you to remove the pads for several hours each day.
Once most of the scabs are gone, switch from the healing balm to Aquaphor. Apply this daily. Continue using non stick covering until after scabbing is complete.
If at any time, your tattoo looks unusual, begins to swell or crack, or it feels warm to touch, call your doctor immediately.
Frequently Asked Questions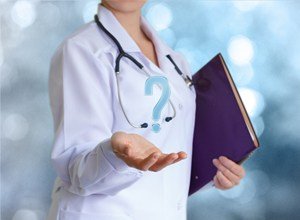 We understand you might have some hesitation, fear, or uncertainty about 3D Areola and Nipple Tattooing. Lizeth is happy to address any questions or concerns you have about the procedure during your initial consultation. However, before you visit our office, read through our list of the common frequently asked questions. Our answers will hopefully put you at ease about moving forward with this life-changing procedure.