Gorgeous Makeup Applications - Tysons, VA
Professional Makeup Services for All Ages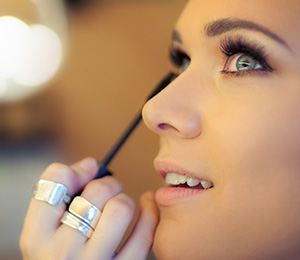 Professional makeup can offer clients several amazing benefits, helping their confidence and personality shine even more brightly. Lizeth Alvarado got her start in the world of beauty by giving her friends makeovers as a child, and her skills have definitely come a long way. Whether you're wanting to have the perfect look for an Epic Night out on the town or a wonderfully polished appearance for upcoming professional photos, the Epic Beauty Rx team can't wait to get started. Contact us in McLean, VA today to get started with a first visit.
What Kinds of Makeup Looks Can You Create?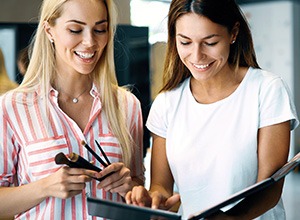 Whatever you want! Lizeth and her team can design a wide variety of effects with her high-quality products and personalized approach, including:
Soft and natural-looking makeup for subtle enhancement
Glowing makeup for added radiance that will be sure to turn heads
Dramatic makeup for a stunning change that leaves impressions
Camera-ready makeup that will help you look your best in pictures and video
Teen and child-friendly makeup for age-appropriate loveliness
Our goal is not to hide your natural look under plenty of overblown padding, but to complement and accentuate the uniquely wonderful qualities that make you YOU. Before any actual application begins, Lizeth will sit down with you to discuss your goals for the session, specific preferences, and any special touches of flair that you envision for your final results.
Do I Need Professional Makeup?
While professional makeup may not be necessary EVERY day, it really can make a big difference for many of life's special moments, such as:
Professional photos, including maternity shoots, newborn photos, holiday cards, annual family shots, and more.
Special events like holiday parties, award ceremonies, galas, prom, or a wedding.
Special dates where you'd like to go the extra mile to give your partner a delightful surprise, such as anniversaries.
Baby showers, gender reveal parties, and other mom-related events where there will be plenty of photos taken.
Your birthday, where you deserve to feel extra special!
Makeup Services
Full Makeup Application
$100
This comprehensive service includes foundation, concealer, blush, eyeshadow, eyeliner, mascara, your choice of lip color, and more!
Brow Shaping & Design
$30
Achieve the precise and gorgeous look you've always wanted with our team's experienced touch.
Eyes Only
$35
If you don't have enough time for a full application, this option can help your eyes catch the attention of all the other eyes in the room.
False Lash Application
$15
Add an extra touch of elegant glamour to any existing makeup look.
Princess & Soft Looks for Girls
$35
The client must be under 15 years of age.
Princess Parties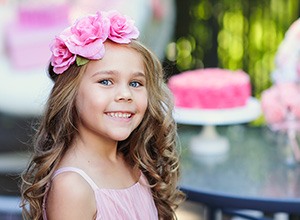 Would you like to give your daughter a birthday that she'll remember for years to come? Lizeth and her team would love to welcome her and all her friends in for a one-of-a-kind Princess Party! Every guest will receive a sparkly, magical makeover that leaves them feeling like a true royal. If you're interested in booking an event, please contact Epic Beauty Rx for a detailed estimate.