Eyelash Extensions - Tysons, VA
High Quality Lash Extensions - Reimagine Your Look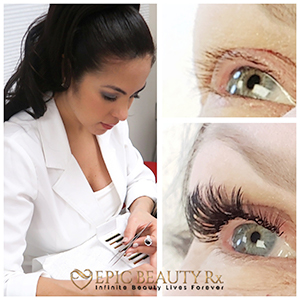 "

Lash Extensions That Will Make Everyone Around You Jealous!"
LEARN THE ART OF EYELASH EXTENSION APPLICATION IN OUR LASH EXTENSION CLASSES AVAILABLE ONLINE AND IN PERSON. NEXT EYELASH EXTENSION in Falls Church, VA BEGINNER COURSE - OCTOBER 31ST 2021. Learn from Lizeth Alvarado, 14 years of experience in PRO Lash Application. Email lizeth@epicbeautyrx.com for more information.
HEALTH & SAFETY FIRST, THEN BEAUTY! Our Technique Will Never Compromise the Health of Your Natural Lashes.
THE PROBLEM IS Women are busier than ever and are Either Neglecting Themselves or May Not Feel Like their Most Beautiful Version. Epic Beauty Helps You Look Glamorous 24/7, Helping You Put Your Best Face Forward, With Confidence!
THE MOST BEAUTIFUL EYELASH EXTENSIONS YOU HAVE EVER SEEN- We Invite You to Try the Most Beautiful Eyelash Extensions That Are The Highest Quality and Applied Perfectly Strand by Strand. These Are the Lashes that Make Everyone Around you Jealous....Epic Lashes! Have the BEST! You Deserve It!
FOR OVER 14 YEARS, LIZETH HAS EXCEEDED HER CLIENTS EXPECTATIONS AGAIN AND AGAIN in lash her creative lash extension designs, and as a result Created Raving Fans! Her skills are beyond well-developed. She ensures quality first by using top-of-the-line products, attended many specialized training courses, to ensure her approach is as modern as possible. This results in efficient and highly successful appointments, leading to happy clients. Schedule a visit here in Falls Church, VA, contact Epic Beauty Rx today.
BENEFITS OF EYELASH EXTENSIONS for those who want to enhance their appearance. Lash extensions Create the Look of Brighter, More Rested, and More Youthful eye, and also Saves You Plenty of Time, Eliminating the Need for Mascara every morning and makeup removal at the end of the day. At Epic Beauty Rx, we enjoy making this experience as comfortable and relaxed as possible.
Why Settle For Less, When You Deserve The Best!
Experience Eyelash Extensions The Epic Beauty Way!
Xtreme Lashes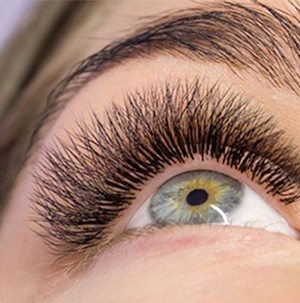 Looking for longer, thicker, and more attractive eyelashes, Xtreme Lashes® are the crystal-clear choice. This product is designed to precisely mimic the look and feel of natural eyelashes, and each extension is applied individually instead of all at once, resulting in simply gorgeous improvements. At Epic Beauty Rx, our clients can look forward to an application process that is 100% painless and rejuvenating – in fact, some people fall asleep. Better yet, the results can be easily maintained with touch-ups and refills every two to four weeks.
Interested to Learn How To Apply Lash Extensions? Enroll in our Eyelash Extension Training Today!
Ask about the Master Permanent Makeup Class in Vienna, VA.



Learn 3D Nipple Tattooing, Scar Camouflage, Scalp Micropigmentation. Lizeth Alvarado prepares students to pass the Virginia State Board Exam. Get licensed as a Master Permanent Makeup Artist today!
Q & A - Lash ExtensionsView The Epic Beauty Rx Gallery
Available services include:
Epic Xtreme Lashes The Express Lash Extension
$95
Epic Xtreme Lashes Flirt Lashes
$150
This is a half set. Clients will receive 1 eyelash extension on every other natural eyelash.
Epic Xtreme Lashes Classic Eyelash Extensions
$200
The original Xtreme Eyelash Extension lash, synthetic material.
Epic Xtreme Lashes Faux Mink Extensions
$250
A beautiful, light texture that's water-resistant. It's very difficult to distinguish them from real lashes. This lash mix is the best solution for small and sparse lashes. Gives maximum volume while keeping lashes healthy.
Epic Xtreme Lashes 3D Eyelash Extensions to 7D Eyelash Extensions
Discover the volume-maximizing, lash-doubling powers of Xtreme 3D to 7D! Using super fine fluffy hairs of faux mink lashes made specifically to create mega volume! These lashes are super light, fluffy, and natural, and will not damage your natural lashes. These beautiful exclusive ellipse-shaped fibers create highly textured and defined extensions with 47% less weight and improved longevity.
Epic Xtreme Lashes Individual Refills
$95
Clients are encouraged to come in for a touch-up every three to four weeks.
Eyelash Keratin Eyelash Lift / Lash Perm
$135
Also known as an eyelash perm. The Elleebana lash lift, leaves your natural eyelashes with a beautiful lash curl that lasts 8-12 weeks. Good Bye damaging lash curlers! Experience this semi permanent eyelash curl effect, completed in 30 minutes.
** A 50% deposit is required for first-time customers at the time of booking. It will be applied to your final cost after treatment. **
Lower Lash Eyelash Extension Application
$65
This technique will create a beautiful "baby doll" eyes effect.
Keratin Eyelash Lift / Lash Perm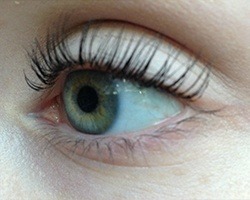 Keratin Eyelash Lifts are one of the hottest trends in the eyelash industry right now, and for good reason. Instead of traditional rollers, Lizeth will use silicone pads to create a beautiful lifting effect from the base of the eyelash. This process only requires one professional treatment that takes around 20 minutes. The improvements should last around 8-12 weeks on average, even if the patient goes swimming or takes frequent showers.
*All treatments require a 50% deposit for first-time customers at the time of booking. It will be applied to your final cost after treatment.