Paramedical Cosmetics - Tysons, VA
3D Areola and Nipple Tattooing, Scar Camouflage & More
Paramedical cosmetics is beauty-based treatment that's designed to help patients recover from unsightly scars, natural skin imperfections, vitiligo, the loss of one or two breasts due to cancer, or other medical issues that can rob someone of their self-confidence. This type of care is near and dear to Lizeth Alvarado's heart, especially when it comes to helping patients who've undergone breast cancer and mastectomies (breast removal) feel whole again. Life may not be perfect, but YOU are always perfect, no matter what!
To learn more about these services and how they can help you get back to enjoying every day to the fullest, contact Epic Beauty Rx in Tysons, VA today! We can't wait to welcome you in.
3D Areola and Nipple Tattooing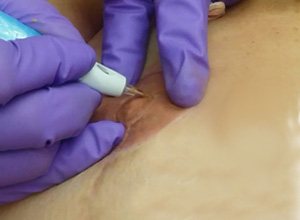 Have you had breast reconstruction, reduction, or breast shape irregularities? Are you a breast cancer survivor who has undergone reconstructive surgery? While this kind of medical care can replenish the natural size and shape of the patient's breast, the darker skin of the nipple and areola my lose color or be completely removed. As a result, patients may struggle with their self-image. Here at Epic Beauty Rx, Lizeth would like to introduce you to the transformative effects of three-dimensional areola and nipple tattooing. This procedure aims to create proportionate breasts.
This treatment can be completed around six months after the initial reconstructive surgery, and both the consultation and procedure will require up to two hours of your time. During the initial consultation, Lizeth will design the shapes of your new areola(s) and nipple(s) and color match you. Then, the tattooing process will create an extraordinarily lifelike "illusion" (tattoo) of the structures using the 3 Dimensional technique. The result? Our clients can once again have breasts that look wonderfully normal. This type of treatment may also be recommended for women or men with irregular/fading areolas and nipples.
Master Permanent Makeup Training in Northern Virginia now offered by Lizeth Alvarado.
Learn More About 3D Areola & Nipple Tattooing
At Epic Beauty Rx, Lizeth has extensively studied this skillful art in order to provide the most precise and perfected results possible. She looks forward to helping you improve not only your cosmetic appearance, but your overall quality of life through her dedicated efforts. Prices are as follows:
Scar Camouflage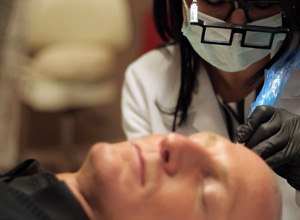 Scars can be unpleasant reminders of times we'd rather forget, especially if they're on prominent places of the body that you see countless times throughout the day. Paramedical scar camouflage is the precise art of tattooing these scars with flesh-tone pigments in order to blend them in with surrounding skin and minimize their appearance. This service can also help improve their texture. Lizeth may recommend scar camouflage for areas of trauma, burns, stretch marks, vitiligo, hair transplant scarring, or marks left by surgery.
Vitiligo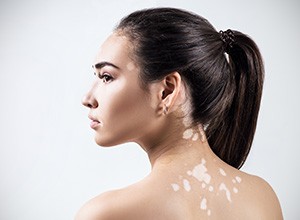 Vitiligo is a medical condition that occurs when pigment is lost from certain areas of the skin, resulting in noticeable white or whitish patches. While it's not painful and does not carry with it any significant health consequences, the emotional consequences can be substantial. Thankfully, Lizeth can lend a helping hand. Micropigmentation can be used to help blend the color of vitiligo patches in order to closely match them to surrounding skin. The result is much subtler and less noticeable to the people around you.