Waxing Frequently Asked Questions – Tysons, VA
What are the benefits of waxing?
Skincare—Waxing not only removes hair, but it also exfoliates by removing dead skin cells. So you will have a hair removal and skincare all in one. Hello, smooth baby skin!
Long-Lasting Results—Since waxing pulls hair from the root, eventually, your hair will grow back finer and sparser. You can remain hair free for four to six weeks after your waxing appointment.
Save Time, Stress Less—Say goodbye to your razor, and eliminate shaving from your daily regimen. You won't have to worry about stubbly, prickly hair growing back on a daily basis.
Minimal Irritation—Most people find that hair removal creams can cause irritation to the skin due to harsh chemicals. Our hand-picked waxes make hair removal a pleasant experience.
What should I do to prepare for my wax?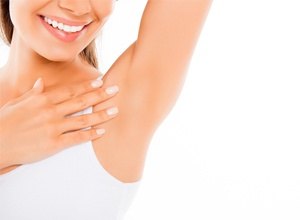 There are many things you can do to make your wax more effective and enjoyable, including the following:
Try not to schedule your appointment two days before or during your menstrual cycle because skin is more sensitive during that time.
Gently exfoliate the area one or two days before your service. Do not exfoliate the day of your waxing.
Before your appointment, take a shower or bath with warm water to soften your hair and open up the pores.
Avoid caffeine or alcohol two to four hours before your appointment.
You may take an Ibuprofen 30 minutes before your wax.
Wear loose clothing and cotton underwear to your appointment.
How long should I wait after shaving to do my wax?
To have a successful wax, your hair needs to be a certain length for your appointment. If it's your first time waxing, your hair should be ¼ inch long or have grown for three weeks from your last shave.
What are the aftercare instructions?
In order to enjoy the best results, you need to take care of your skin after your wax by doing the following:
For the first 24 hours, avoid any activity that will cause you to sweat excessively (e.g., working out, sauna, hot baths, intimacy, tanning beds, direct sun exposure).
Do not apply deodorant for the remainder of the day for underarm services or make-up on the face for facial services.
Keep the area clean and moisturized.
Begin exfoliating the area 48 to 72 hours after your wax twice to three times a week.
Use aftercare products that we recommend for you to heal and nourish your skin.
Do not shave in between waxing services.
Does waxing hurt?
Pain level varies for each individual. Your discomfort will decrease after each wax as you stay on a four-to-six-week waxing schedule and exfoliate two to three times per week. Keep in mind, your comfort is a high priority for us. We pride ourselves on making each client feel comfortable during each visit.
How often should I wax?
Everyone is different, and their needs are unique. During your initial visit, we will recommend when to schedule your next appointment. The frequency of waxing also depends on the area. For first-time waxes for the bikini or body area, you should come in every two weeks. After your third waxing appointment, you should come in every four to six weeks to maintain your results. Facial services and the underarms should be done every two to three weeks.
How long will my wax last?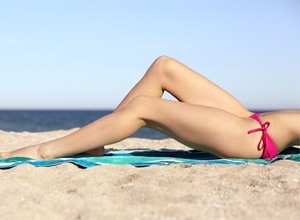 Results vary from person to person, and there are many factors on the results. Even though it can take up to three or four sessions for a completely smooth wax, regrowth can occur within one or two weeks for the first three or four months. The more you wax and maintain a great skincare regimen, the longer your results will last.
Will my skin get irritated after waxing?
Irritation and breakouts are common. If these happen, avoid products that contain high fragrances until breakouts are gone and use a fragrance-free body wash and lotion. We carry different types of aftercare products and will recommend which is best for you.
What can I do about ingrown hair?
We carry a line of aftercare products as your first line of defense for ingrown hair and hyper-pigmentation. Our Wax Specialist will recommend the one that is best for you. Staying on a consistent wax schedule and proper aftercare is very important to prevent ingrown hair and give you smooth results.
Can I wax while I am on my menstrual cycle?
Even though your skin may be more sensitive during this time or a couple of days before, you may wax during your menstrual cycle. Wipes are provided, but please place in a new tampon right before your appointment.
Can I wax while I am pregnant?
Yes, waxing is safe during pregnancy because we do not use any harsh chemicals. If you have any concerns, please consult with your doctor prior to your appointment.
What is the difference between a Bikini wax and Brazilian wax?
To understand these services, imagine that you are wearing a bikini. The Bikini Line Wax removes the hair that would stick out of your bikini bottom. A Bikini Full Wax is the next step, leaving a small strip or triangle shape in the bikini. Finally, a Brazilian Wax removes all the hair under your bikini bottom.
Can I wax while I am on acne medications, acne prescription cream, or other chemicals?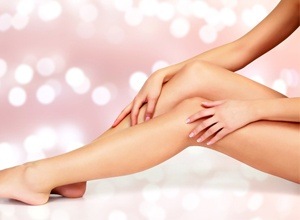 If you are on any of these medications and you get a wax, lifted skin or a burn can occur. For seven days before and after waxing, discontinue use of the following: Retin-A, Adapalene, Alustra Avage, Avita, Differin, Duac, Epiduo, Isotretinoin, Renova, Tazarac, Tazarotene, Tretinoin, and Ziana. If you are on Acutane, you need to stop using it one year prior to waxing and to bring a doctor's note.
If you are unsure about any of these medications or creams, please consult with your dermatologist before your appointment.