Principal Artist - Tysons, VA
Lizeth Alvarado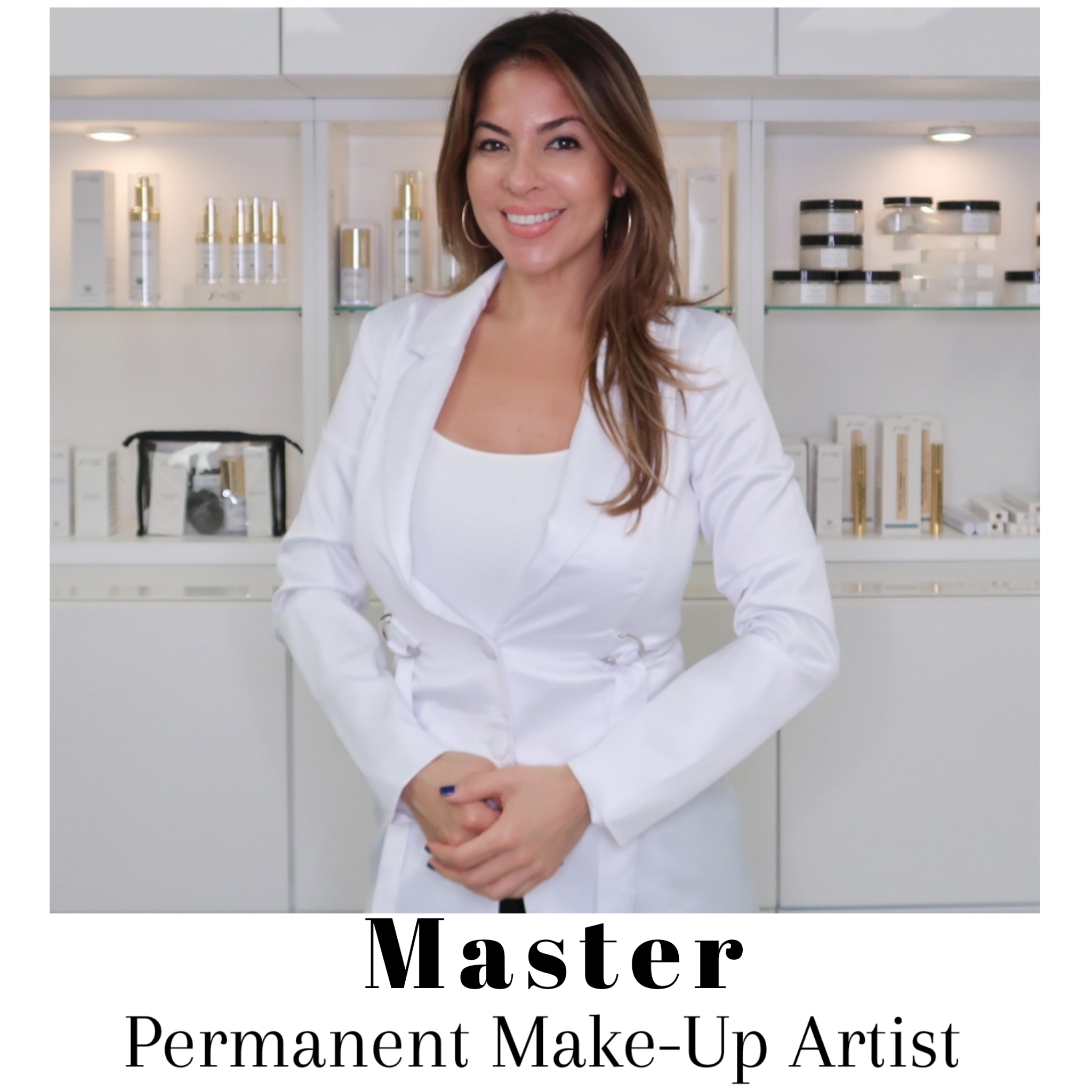 Lizeth Alvarado lives her life by 'Love Yourself First!' She is owner of Epic Beauty and the Greater Washington Academy of Permanent Makeup. At Epic Beauty, is where she restores beauty for breast cancer survivors, beauty enhancement treatments and procedures. Lizeth is a licensed Master Permanent Makeup Tattoo Artist and Pro Eyelash Extension Stylist and licensed Educator in Permanent Makeup Artistry by the Virginia Commonwealth.
She is also the Host of Webcast/Podcast Show The Laws of Epic Beauty, Philanthropist, Entrepreneur and an active Board Member of We Will Survive Cancer a a 501(c)3 Charitable organization. She is passionate about empowering through beauty, most importantly, inner beauty. Lizeth is proud to support her neighbors from the Washington DC area, working hard both within her storefront and out in the community to help everyone recognize the Epic Beauty within. Breast Cancer awareness is an important priority to her, and she regularly partners with local charities in the area to support the cause. Additionally, she provides coaching to local women about the best ways to look and feel good.
She attended George Mason University to pursue a degree in Communication, and at the same time never lost her first love, beauty art. When she wasn't studying, she was busy booking jobs at fashion shows and events, as a freelance style consultant, make-up artist, hair stylist or just about anything related to beauty.
Lizeth has a BA in Public Relations/Communication from George Mason University, started a career in finance as a Derivatives Analyst and then transferred into becoming Vice President of Corporate Business Development at PNC Bank, while also managing her beauty business. During her time in the corporate world, she remained active in the Beauty industry by continually working on her craft and training under well renowned Master Artists adding to her certifications. Lizeth's passion for beauty and philanthropy is what inspired the mission of leaving the corporate world and truly forming her company, Epic Beauty Rx. As an expert in Eyelash Extension application with over a decade of experience and Masters in Permanent Makeup Artistry, Lizeths modern style of enhancing beauty is transformative and alluring. Lizeth feels especially blessed to be able to utilize her artistic skills to help restore confidence in both women and men who have undergone a mastectomy and other breast surgeries. She offers 3-Dimensional Areola Nipple Tattooing for breast cancer survivors.
Lizeth's experience and working with various plastic surgeons enables to address minor and medical beauty needs alike, and she continues to be the 'go to' person to help in the final stages for many looking to feel happy and whole again.
Lizeth Alvarado is recognized as a TOP Beauty & Aesthetic practitioner 2021 throughout the Northern Virginia region and is featured as a Beauty Expert
on the TOP Doctors Interviews which are seen on CNN Headline News, MSNBC, Oprah Winfrey Network, BRAVO and other networks. Copa Style Magazine Awarded her for Top Permanent Makeup Artist and Paramedical Tattooing in 2022. She was also awarded Best in Brows by Northern Virginia Magazine's 2020 Best Of NoVA.