December 14, 2019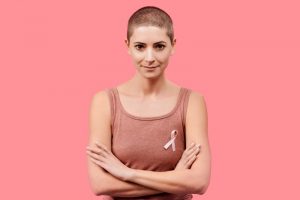 If you've recently undergone a mastectomy, you know what it is like to lose a vital part of yourself. From being unsatisfied with your appearance to feeling low levels of confidence, it's natural to want a solution that will fix it all. Fortunately, a nipple and 3D areola tattoo are changing the game for breast cancer survivors. If this sounds like something you'd be interested in learning more about, let a beauty stylist explain how you can feel like yourself again with the help of the revolutionary service.
The Game Changer: 3D Areola and Nipple Tattooing
Although tattooing has been around for centuries, 3D areola and nipple tattoos have become increasingly popular in recent years. Designed to help individuals who are breast cancer survivors or who have undergone a breast reduction, these procedures make it possible for you to have lifelike areolas and nipples once again.
Oftentimes, these can become faded or non-existent when you have a mastectomy or nearly any type of breast surgery. Luckily, a 3D nipple tattoo can minimize scar appearance and restore color and shape, allowing you to look and feel "whole" again.
What Are the Benefits?
Whether you are pursuing a mastectomy nipple tattoo or breast reduction tattoos, you can rest assured that the results you will see will have you crying tears of joy. Numerous individuals have embraced their new look, admitting to feeling "sexy" again after hiding their bodies for years.
These realistic additions to your body will give you the confidence you need to embrace life once again, and you will find there is a multitude of benefits from receiving areola and nipple tattoos, such as:
There is very little pain experienced while having the tattoos placed
Quality results because they are applied by a skilled tattoo specialist
Unlike the time you spent undergoing chemotherapy, there is no downtime or recovery needed
If you had a breast reduction, these tattoos will reduce your scarring
Beating breast cancer is hard enough. Being unhappy with your appearance after undergoing life-saving surgery shouldn't be your reality. With the help of a skilled tattoo specialist, you can once again feel great in your own skin and regain the confidence you once lost. Remember, you're a survivor, and you deserve only the best.
About the Author
Lizeth Alvarado attended George Mason University to pursue Communication, but when she wasn't studying, she was booking jobs at fashion shows and working as a freelance style consultant. As the lead beauty expert, Lizeth has been helping breast cancer survivors feel greater confidence after mastectomy surgery thanks to her 3D Areola and Nipple Tattooing service. For individuals who have experienced this battle, or for people who want breast reduction tattoos, this service can provide a new lease on life. To learn more, visit our website or call (202) 550-8981 to make an appointment.
Comments Off

on How is 3D Areola and Nipple Tattooing Changing the Game for Breast Cancer Survivors?
No Comments
No comments yet.
RSS feed for comments on this post.
Sorry, the comment form is closed at this time.