August 4, 2019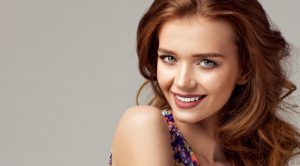 Are you looking to improve your outward appearance? Do you dislike your short eyelashes and overcompensate with dark liner and heavy mascara? To make your eyes appear more vibrant and luxurious, there are various solutions available that you can purchase in stores, but have you ever considered seeing a beauty stylist who can give you a more youthful eye and well-rested look? Before you opt for a full makeover on your lashes, discover all the eyelash extension pros and cons.
Eyelash Extension Facts
If you've heard of false eyelashes but never knew about extensions, you're in for a treat! Eyelash extensions can accomplish several things:
A more youthful eye
Well-rested look
Brighter appearance
Saves you time
Wondering exactly how they can save you time? Think about all the mascara you put on each morning. Subtract that, as well as time spent removing the mascara before you go to bed. Instead of the hassle of putting on and taking off what will eventually be clumpy mascara, you can opt for a longer-lasting solution with eyelash extensions.
There's no glue involved with this type of beauty improvement. Instead, a beauty expert will carefully place each extension, making it look and feel completely natural. It is a process, so you'll need to have some patience.
An initial consultation will allow you to learn about the different types of extensions, materials used, and what you hope to achieve as far as your look is concerned.
The Pros and Cons of Eyelash Extensions
Before you pick up the phone and begin dialing to schedule an appointment, it's best if you know the good and the bad that can come with eyelash extensions.
The Pros
No need for mascara ever again
Long, luxurious lashes that are fluttery and natural-looking
No lash glue needed
The Cons
Costly
Touch-ups are necessary (every 2-4 or 8-12 weeks depending on the type of extension you receive)
Possibility of natural eyelash loss
The likeliness that you would develop a problem as a result of your eyelash extensions is extremely slim, and by choosing to have them placed by a highly skilled and trained expert decreases the chances of issues even further. Instead of wasting your money on messy drugstore products that can easily fall off, make a better investment in professional lash extensions. The looks you'll receive will only prove they're worth the time and money.
About the Author
Lizeth Alvarado attended George Mason University to pursue Communication, but when she wasn't studying, she was booking jobs at fashion shows and working as a freelance style consultant. As the lead beauty expert, she can improve your look in no time at all. Want longer lashes? She will be happy to assist by providing various methods of eyelash extensions to give your eyes that beautiful, luxurious look. If you want to find out how you can achieve a refreshed, revitalized look, or if you have questions about our services, visit our website or call (202) 550-8981 to make an appointment.
Comments Off

on Want to Improve Your Look? Discover Eyelash Extension Pros and Cons
No Comments
No comments yet.
RSS feed for comments on this post.
Sorry, the comment form is closed at this time.